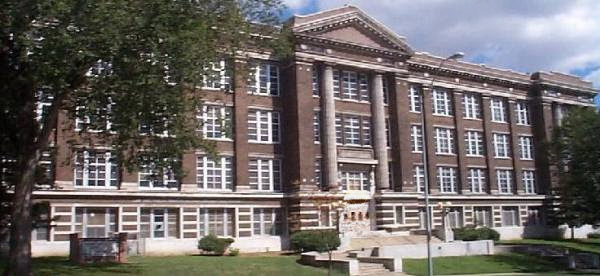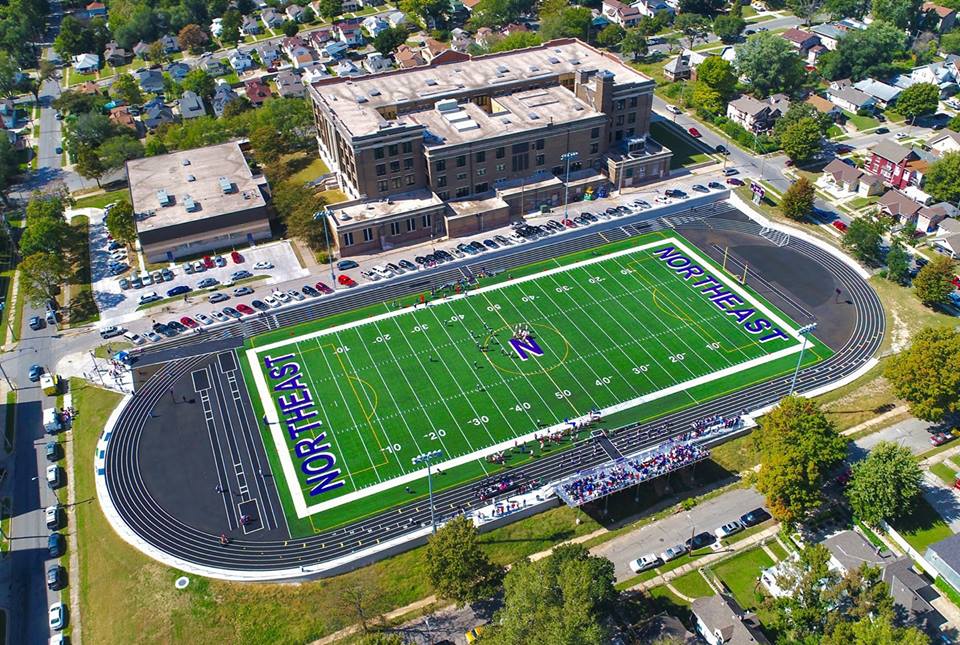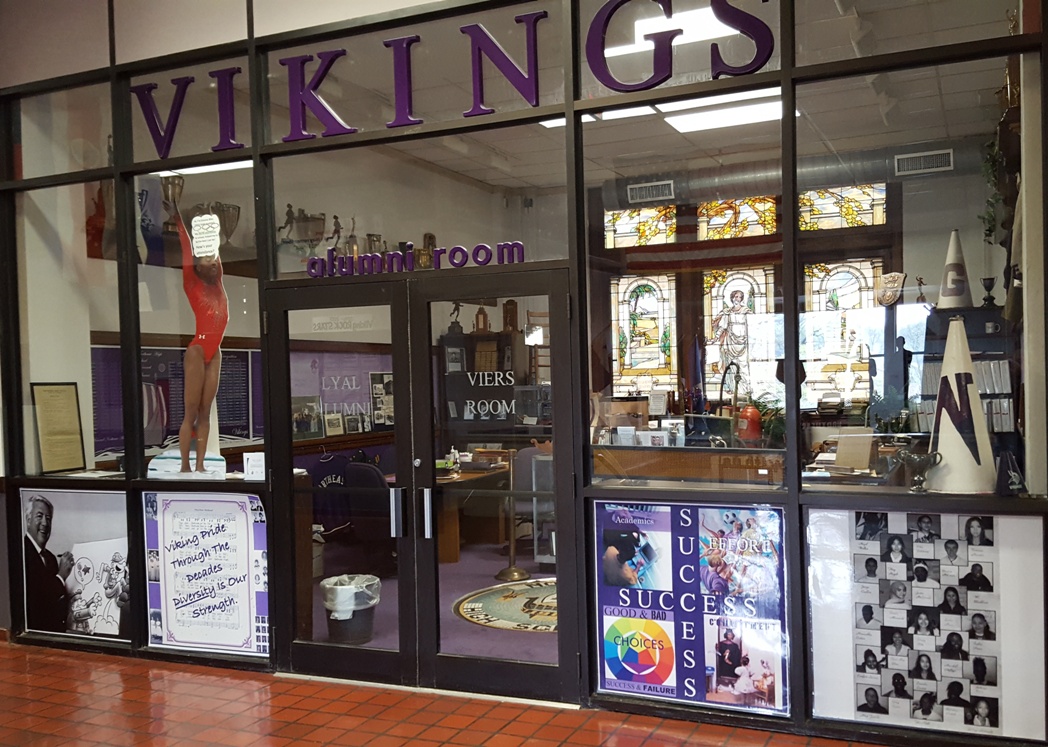 HOME OF THE VIKINGS !!!
Stay Safe & Healthy in 2022




Scroll Down

HELP KEEP NE HIGH SCHOOL OPEN
Click Here "President's Message" for current update !

Several years ago our alumni association was instrumental in keeping our "Dear Northeast" open.

Now the KC School District is implementing a "Blueprint 2030" plan. (Link Below)

Their idea is to close 8 Elementary Schools and 2 High Schools..... Northeast and Central.

Northeast would close in Fall of 2026 and re-purposed for other uses.

To help presenting our voice to the KC School District, NE Alumni Board Member, Larry Cooper, Class of 2016, has initiated a petition. He also has registered to speak to the KC School District on November 16, 2022 at 6:30pm to present our case to them as why we believe the school should not be closed.

We need each and every alumni and any other interested person to help by signing the petition.

We also ask that you please contact as many of your classmates as possible.... ASAP

Let's band together to do all we can to keep our school open!!!

To View the plan and get a link to sign the petition..... The Blueprint 2030 Plan
Once you open the petition, you will be asked to submit your name and email address.

You will also have an opportunity to voice your reason you support the petition to keep the school open.

You will have and opportunity to voluntarily donate to the organization that is conducting the petition if you wish to do so.
You can join the Northeast High School Facebook Group, The petition can be signed from there also.
Join The Northeast Alumni Facebook Group

Note: We will be sending out a Constant Contacts mass email to those classmates who have signed up to receive these special emails. (Currently approx. 1100)

If you do not receive those emails, and would like to sign up to receive them... Click Here


2022 Golf Tournament Pictures....

DO YOU SHOP AT AMAZON ???
If you do... Amazon will donate 0.5% of your eligible purchases
to the Northeast High Alumni Association.

Over time... It can really add up !!!

Click Here Learn More.....


Check out "Couriers" from the "Good Old Days of the Late 1940's
Life as we knew it in the School & NE Community

Thanks To Steve Cooley '67
VIEW CLASS ANNUALS (Yearbooks)

SIGN UP TO RECEIVE SPECIAL EMAILS
Information about upcoming events, Obits, or urgent notifications.
OR
Update your current info. online thru CONSTANT CONTACTS

Click Here

You Can Make a Payment or Donate or Remit Membership Dues
Online w/your Credit Card
You do not need a PayPal Account
Donate/Register for Events Pay Membership Dues

View Food Pantry TV Broadcasts

FOX 4 NEWS
Local Station airs short NE Athletic Field Dedication video
while announcing East High Upgrade.

ATHLETIC FIELD
CONSTRUCTION PICTURES

"JIM CARIDDI MEMORIAL GOLF TOURNAMENT"
Champion's Plaque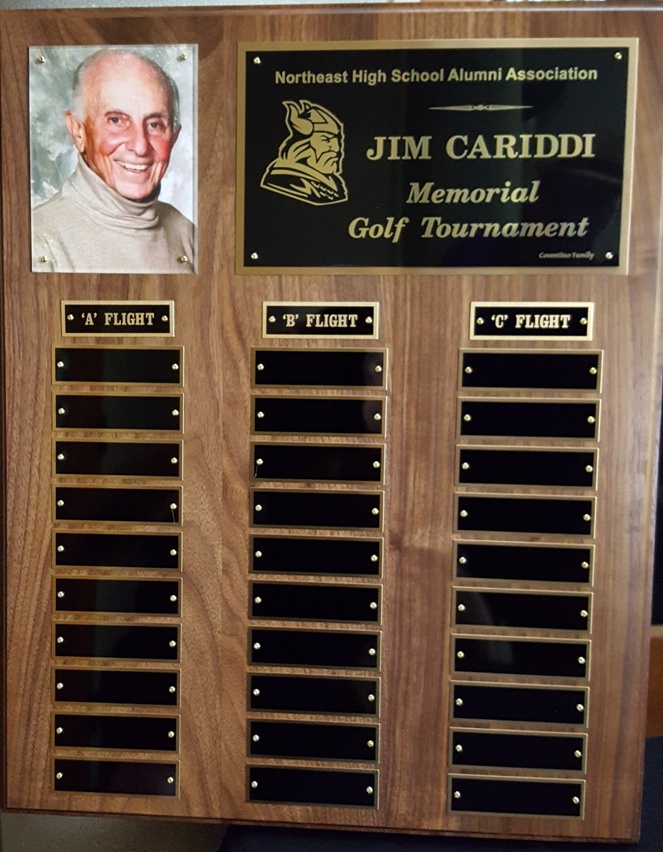 ANNUAL GOLF EVENT RE-NAMED
"JIM CARIDDI MEMORIAL GOLF TOURNAMENT"




James "Jim" George Cariddi
Oct 4, 1927 - July 15, 2016
Obituary

SCHOOL SONG & MISSING LYRICS OF JR. HIGH SONG REVEALED
AND MORE FACTS ABOUT AUTHOR OF "THOU DEAR NORTHEAST" SONG

Join The Northeast Alumni Facebook Group
Also Announcing A New Facebook Page...
NORTHEAST HIGH SCHOOL KCMO CLASS OF '70

"One Hundred Years Of Memories"
By Mary Cincotta'69
(A summary of the Centennial Events)
Click on Viking Ship Picture For Centennial Event Pictures & Video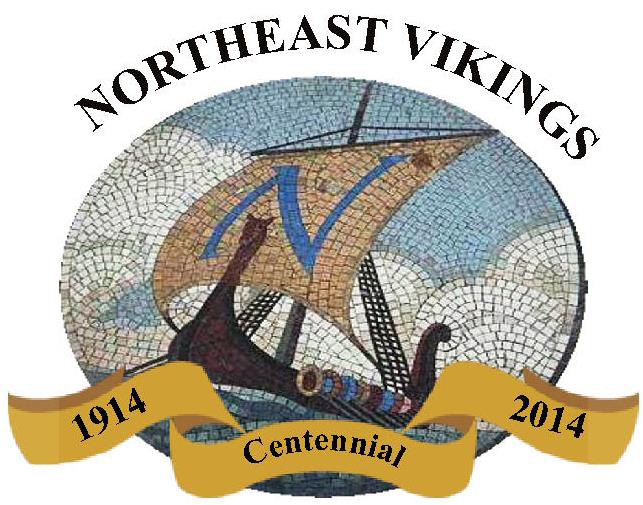 Picture of Actual Mosaic that was in sidewalk
at the Monument Entrance to Athletic Field that
was torn down years ago. The mosaic now hangs
on the wall in the Gymnasium.

View Info Regarding Memorial Entrance To Athletic Field

School Address:
415 S. Van Brunt Blvd.
Kansas City, Missouri 64124
(816) 418-3300

Northeast High School Alumni Association
PO Box 1264
Blue Springs, MO 64013-1264

President: Mary Cincotta '69
mcincotta2@gmail.com

Web Site Design... Sal Fanara '54
Email: sal.fanara1@gmail.com
Thanks to Doris Lloyd Grosh, Professor Emerita - Industrial Engineering Department - Kansas State University, a 1941 graduate of Northeast. In 2002, she purchased the right to the domain name "NortheastVikings.org" and originally donated it to the Alumni Association for the first 9 Yrs.
The registration of the domain name has been recently extended by another alumni until the year 2020.

Copyright © 1999 Northeast Alumni Association. All rights reserved.
Revised: September 23, 2020