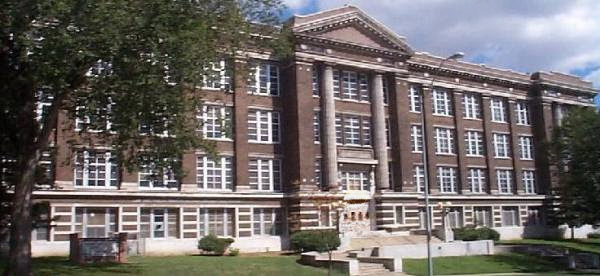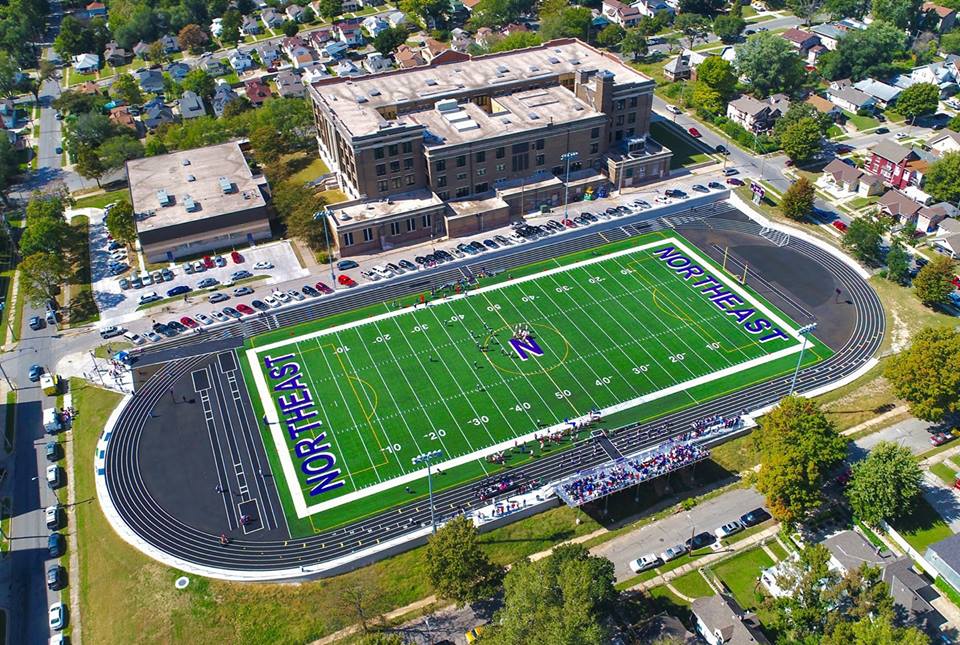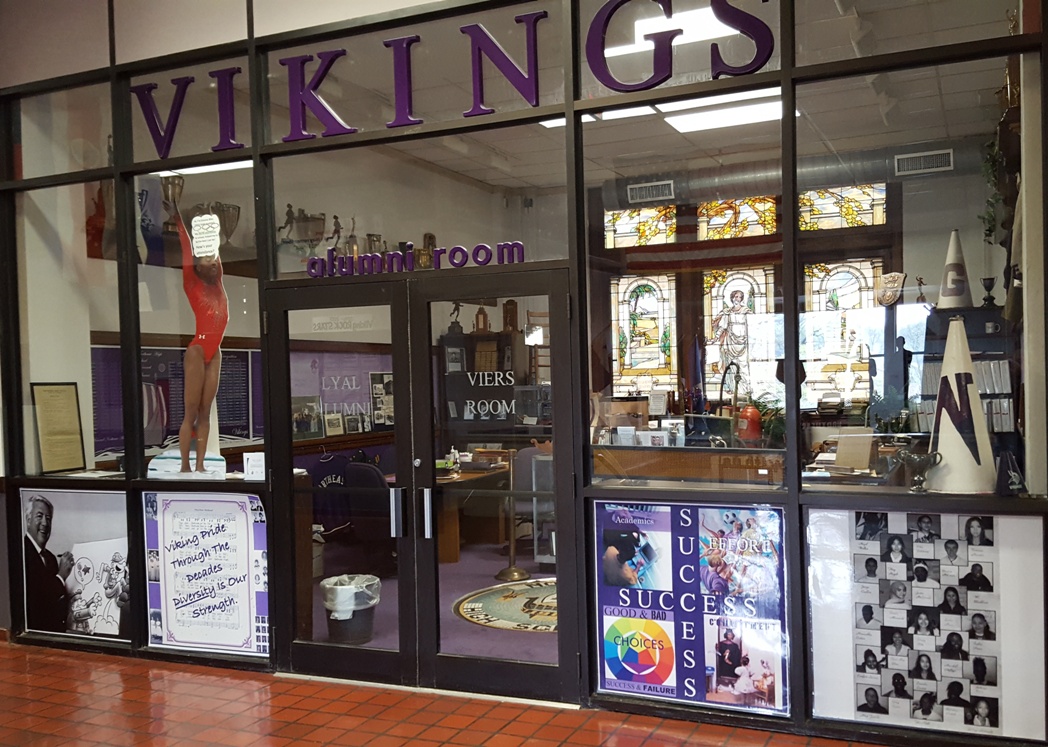 HOME OF THE VIKINGS !!!


Scroll Down

Venmo Now Available
Scan the QR code below to open our Venmo page.
Where you can
Make Donations or Submit Membership Fee
From Phone use link below...
https://account.venmo.com/u/northeastvikings



The Website has just been started up again....
I've repaired the links to the Yearbooks...
If you notice anything that is not working properly
Please send me an email and let me know.
sal.fanara1@gmail.com

WE NEED YOUR HELP AND SUPPORT!
Due to the delay with our Purple & White newsletter being sent out, we are in a TIME CRUNCH regarding our Social/Fundraiser Casino Night to be held on Saturday, April 22, 2023.

We hope you will consider attending or being a sponsor with your donation.
This is our first Social/Fundraiser since finding out the school will remain open.
Please review the information bulletin below and pass it on to anyone you think may be interested in attending.
Get a group together for a Spaghetti Dinner & Games.
Come on out and have some fun !!!
SPREAD THE WORD....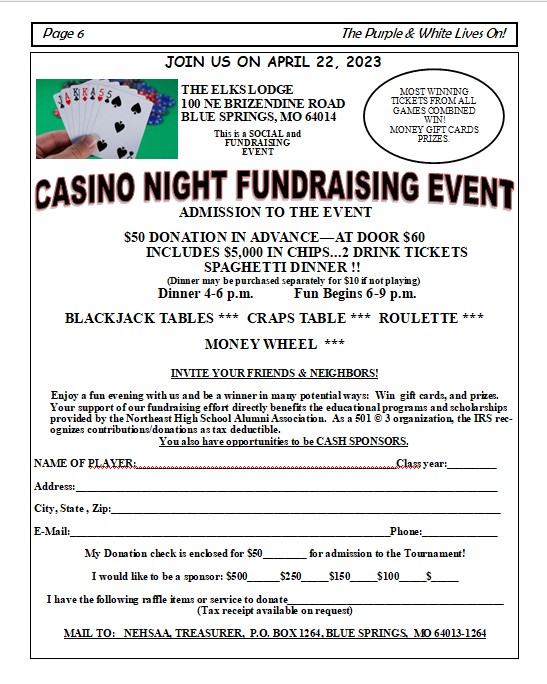 2022 Golf Tournament Pictures....


Check out "Couriers" from the "Good Old Days of the Late 1940's
Life as we knew it in the School & NE Community

Thanks To Steve Cooley '67
VIEW CLASS ANNUALS (Yearbooks)

SIGN UP TO RECEIVE SPECIAL EMAILS
Information about upcoming events, Obits, or urgent notifications.
OR
Update your current info. online thru CONSTANT CONTACTS

Click Here

You Can Make a Payment or Donate or Remit Membership Dues
Online w/your Credit Card
You do not need a PayPal Account
Donate/Register for Events Pay Membership Dues

View Food Pantry TV Broadcasts

FOX 4 NEWS
Local Station airs short NE Athletic Field Dedication video
while announcing East High Upgrade.

ATHLETIC FIELD
CONSTRUCTION PICTURES

"JIM CARIDDI MEMORIAL GOLF TOURNAMENT"
Champion's Plaque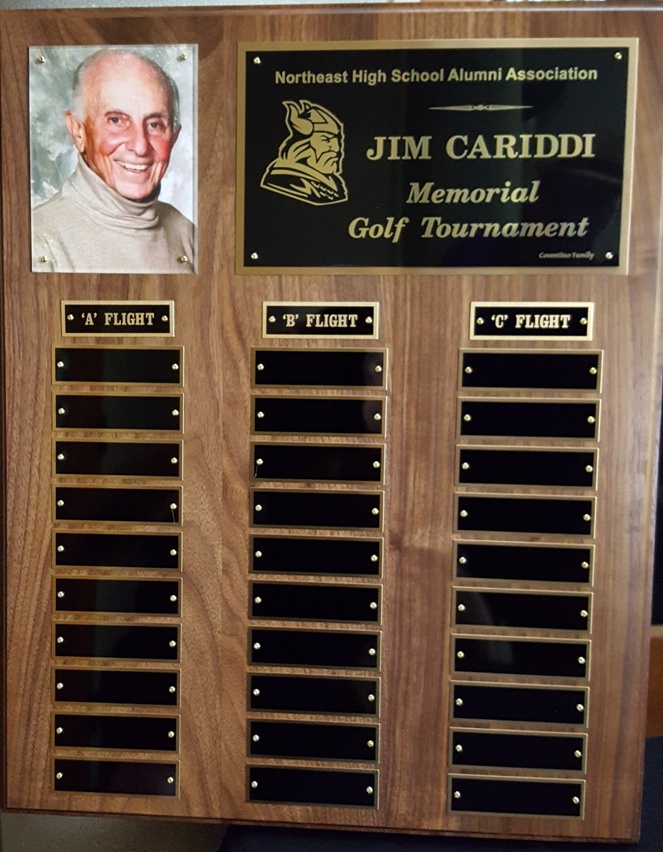 ANNUAL GOLF EVENT RE-NAMED
"JIM CARIDDI MEMORIAL GOLF TOURNAMENT"




James "Jim" George Cariddi
Oct 4, 1927 - July 15, 2016
Obituary

SCHOOL SONG & MISSING LYRICS OF JR. HIGH SONG REVEALED
AND MORE FACTS ABOUT AUTHOR OF "THOU DEAR NORTHEAST" SONG

Join The Northeast Alumni Facebook Group
Also Announcing A New Facebook Page...
NORTHEAST HIGH SCHOOL KCMO CLASS OF '70

"One Hundred Years Of Memories"
By Mary Cincotta'69
(A summary of the Centennial Events)
Click on Viking Ship Picture For Centennial Event Pictures & Video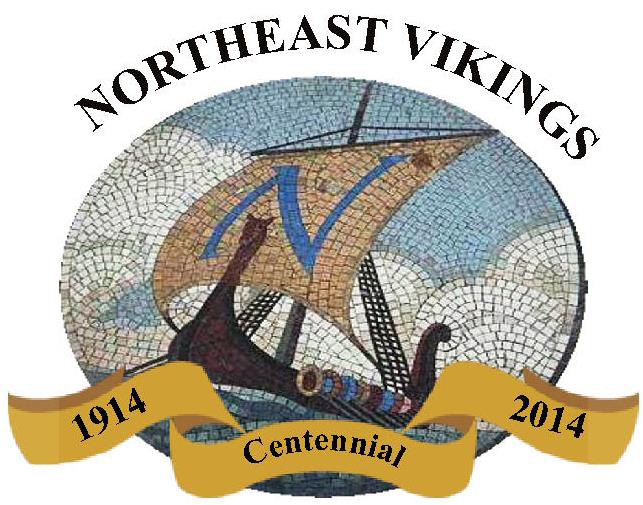 Picture of Actual Mosaic that was in sidewalk
at the Monument Entrance to Athletic Field that
was torn down years ago. The mosaic now hangs
on the wall in the Gymnasium.

View Info Regarding Memorial Entrance To Athletic Field

School Address:
415 S. Van Brunt Blvd.
Kansas City, Missouri 64124
(816) 418-3300

Northeast High School Alumni Association
PO Box 1264
Blue Springs, MO 64013-1264

President: Karole Zinger '62
karole.zinger@yahoo.com

Web Site Design... Sal Fanara '54
Email: sal.fanara1@gmail.com
Thanks to Doris Lloyd Grosh, Professor Emerita - Industrial Engineering Department - Kansas State University, a 1941 graduate of Northeast. In 2002, she purchased the right to the domain name "NortheastVikings.org" and originally donated it to the Alumni Association for the first 9 Yrs.
The registration of the domain name has been recently extended by another alumni until the year 2020.

Copyright © 1999 Northeast Alumni Association. All rights reserved.
Revised: September 23, 2020